Recent changes to LastPass:
v2.0.24/25 - March 25th 2013 -- Chrome
New: LastPass now warns you when you use a weak or duplicated password. Read more details in our blog.
Resolved: Fixed shared folder problem where fields were incorrectly being updated.
Resolved: Fixed notification bar layout on some sites.
Resolved: Fixed basic auth filling for chrome on Macs.
v2.0.20/21 - February 7th 2013 -- All Browsers
New: Security score is calculated automatically and shown next to the Security Challenge link in your vault.
New: Maxthon browser support (beta)
New: Perform hashing in binary components to speedup login, password iterations now recommended to be at 5000.
New: LastPass Windows 8 metro app is available in the Windows 8 store. It is free, download it when you upgrade to Windows 8.
New: Preference to clear login credentials that were filled by LastPass automatically on logout.
New: LastPass Windows Phone app recently got an overhaul. Windows Phone 8 is now supported. We have reset everyone's trial, so please try it!
New: LastPass Sentry - Run the Security Challenge and be notified if any of your usernames have been leaked.
Resolved: Fixed NTLM authentication in IE.
Improved: Generate Secure Password more accessible in toolbar menu. Open Favorites was moved into Tools menu because its usage is low.
New Enterprise Feature: SAML Support extended to include Box.com, SalesForce, Zendesk, and others.
New Enterprise Feature: Send security score policy - see the security score for all user's in your enterprise so you can see who may not be following best practices.
New Enterprise Feature: Super Admin Master Password Recovery does not require user to change password to setup.
New Enterprise Feature: Push sites into user's vaults.
v2.0.14/15 - October 29th 2012 -- Chrome/Opera
Resolved: Fixed basic auth support, was broken due to chrome v24 internal changes
Resolved: Fixed encryption bug when moving sites between shared folders
Resolved: Fix popping of vault when login failed if setting was enabled
Resolved: Fix unwanted '1' badge in toolbar icon
Resolved: Update manifest version to avoid chrome errors
Resolved: Extension icons now display again in Opera 12.11
v2.0.12/13 - September 14th 2012 -- Chrome
New: AutoFill/AutoLogin dropdown from notification bar is now searchable and sortable
New: Better support for international domain support
Resolved: Fix menu when there is an apostrophe in group name
Resolved: Fix remembering group collapse state in vault
Resolved: Fix changing identities from local vault
v2.0.10/11 - July 27th 2012 -- Chrome
Resolved: We are once again compatible with versions of Chrome earlier than 18 (including RockMelt, currently based on Chrome 16, and CoolNovo, currently based on Chrome 17). Later this year, we will be forced to break compatibility again, so we recommend that fans of browsers such as these to contact their developers and urge them to upgrade to modern versions of Chrome, both to avoid breaking extension compatibility, and more importantly, to ensure they contain the latest security patches.
v2.0.8/9 - July 19th 2012 -- Chrome
New: Attachments now have a save option in addition to open.
New: Optionally show last touch column in local vault. Can be toggled with icon over scrollbar.
Resolved: Login dialog field focus issue fixed.
Resolved: Login dialog password remember issue fixed.
Resolved: Fixed Mac only bug for blank/offset submenus when parent menu is scrolled.
Resolved: Search bug in local vault when on other tab.
Resolved: Fixed popping of fingerprint dialog with new login popup.
v2.0.2/3 - July 5th 2012 -- Chrome/Opera
Improved: Searching of sites in local vault much faster.
Improved: Can now search for multiple non-contiguous words in local vault.
New: Login dialog for chrome is now in a popup dialog.
Resolved: Basic authentication sites didn't fill intermittently.
Resolved: Prevent error dialog in local vault on reload of sites.
Resolved: Smart card support fixed.
Resolved: Opera 64 bit had a bug that displayed sites incorrectly.
Resolved: Fixed password exports on Mac.
v2.00.0/1 - June 18th 2012 -- All Browsers
New: Attachment support in secure notes. Can attach important Word documents, PDFs, images, etc. As always, encryption occurs locally.
New: Unified vault combines functionality of offline and online vaults.
New: Free Credit Monitoring for all U.S. customers.
New: Sites that have 'favorite' checked will appear higher in autofill list. This will help you control the order of the sites listed.
New: Malagasy language support.
Improved: IE upgrade process is now silent, setting added to disable this in advanced.
Resolved: Bookmarklets now utilize a few layers of iFrames for increased security against the page you're running the Bookmarklet in.
Resolved: Drag and drop and empty folders now available in unified vault.
Resolved: Potential issues with users utilizing high-ASCII email addresses.
v1.90.6/7 - May 1st 2012 -- Chrome/Opera
New: Pronounceable password generation.
Support for exporting form fill profiles.
New: Urdu language support.
New: Tamil language support.
Resolved: Opera 12 compatibility fixes.
Resolved: Opera password manager import fixes (requires binary component).
v1.90.6 - March 9th 2012 -- Firefox
Resolved: Potential issue with Never URLs that could cause LastPass to stop showing matching sites on that domain.
v1.90.4/5 - March 7th 2012 -- Firefox/Chrome/Safari/Opera
New: Support for Chrome's basic auth APIs which brings basic auth support to Linux.
New: Improved password import for Safari on Windows and Opera.
Resolved: Firefox single immortal zombie killed.
Resolved: Potential XSS involving the fields dialog.
Resolved: Chrome 18 margin calculations.
Resolved: Problem with the initial popover being drawn twice causing tab order issues.
Resolved: Export can now dump directly to a file if using binary version in Chrome.
v1.90.2/3 - Feb 7th 2012 -- Chrome
Resolved: LastPass problem with a saved site dialog that was not respecting never save site.
v1.90.0 - Jan 27th 2012 -- All browsers
New: LastPass now has the ability to pull WiFi passwords off your computer save them as a new secure note type and export them onto other computers! (LastPass Icon -> Tools -> Import -> WiFi passwords -- requires WiFi connection to import / export)
New: HSTS support for IE on LastPass.com if using the LastPass Extension -- now all browsers have HSTS support on LastPass.com
New: An installer has been added for OS X
New: [history] links have been added to the edit site dialog for username and password in the extensions
New: Support for the autocompletetype attribute
New: Enterprise: Can move sites in, out and between Shared Folders more easily
New: Enterprise Policy to prohibit offline support
New: Enterprise Policy to prohibit to force killing other sessions on login
Resolved: If you installed Google Chrome via the msi installer (corporate install) we now support installing and pulling password from it
Resolved: Added Canary Islands as a form fill location
Resolved: Problems with fingerprint reader detection
Resolved: Problems with moneybookers.com in IE if launched from our page (CSP blocked)
Resolved: A few form fill problems with forms that change on selection
Resolved: If using a binary extension prefer /dev/urandom, CryptGenRandom if available
Resolved: Notify you when Safari's In Private browsing causes Safari's bug with HTML5 storage on restart
Resolved: An edge case where HTTPONLY wasn't being set on a cookie
FYI: Extensions now share their version number and build date for support tickets
v1.80.4 - Dec 28th 2011 -- Chrome/Safari/Opera
New: Binary version of Chrome now supports importing directly from local files.
New: OpenSC smart card support added (Windows only for now)
New: [history] links have been added to the edit site dialog for username and password
Resolved: Potential flickering of the notification bar while scrolling
Resolved: Chrome lacked support for Captcha fields
Resolved: Problems with exceptionally long group names wrapping
v1.80.0 - November 4th 2011 -- All browsers
New: Google Authenticator multi-factor support, a second free multi-factor option available for all users! If you have a smart phone you should consider utilizing it.
New: Enterprise policy to force any multi-factor not just a specific one
New: Enterprise super admin policy to allow greater access to enterprise user data
New: Enterprise password reset for admin
New: Enterprise policies, prohibit mobile logins and prohibit unrestricted mobile logins.
New: Saved applications are now shown in all browser extensions
Resolved: IE problem where first launch potentially would see a page not found error
Resolved: Enterprise Issue with basic auth sites in shared folders
v1.75.14/15 - October 19th 2011 -- Chrome/Safari/Opera
New: If you're an enterprise admin an admin console menu item now shows in your menu
New: Opera and Safari now have a first time create account wizard.
New: Increased logging for enterprise customers.
Resolved: iCloud.com problems fixed
Resolved: Show vault preference was not shown if you saved master password
Resolved: Avoid autofilling blank usernames
v1.75.8/9 - September 14th 2011 -- Chrome/Safari/Opera
New: Saved applications are now shown in Chrome/Safari/Opera
Resolved: Add preference to chrome to disable context menu (to match Firefox)
Resolved: Improved page load performance
v1.75.6/7 - September 8th 2011 -- Chrome/Safari/Opera
New: Right click context menu support for Chrome
New: Groups support in Safari menu, and improved keyboard navigation
Resolved: Notification bar based on IFrame
Resolved: Import passwords from Chrome bug
Resolved: Opera menu transparency
Resolved: Chrome 14+ improves filling of basic auth (if binary LastPass version 1.75.7 installed)
v1.75.0 - August 6th 2011 -- IE/Firefox/Chrome/Safari/Opera
New: Windows biometric framework (WBF) support for Windows 7
New: Shared folder support for Enterprise customers -- simpler sharing that is easier to manage.
New: PBKDF2-SHA256 with configurable rounds supported.
Changed: Notification bars in Chrome/Safari/Opera.
Resolved: Potential memory leak in Firefox (immortal zombie).
Resolved: Some pages were un-fillable.
Resolved: IE used to add attributes to some form fields, this made poorly coded JavaScript functions that parsed innerHTML unhappy -- removed
Resolved: Rare unnecessary logout in IE when idle timeout was set
Resolved: x64 IE versus x32 IE running at the same time both with LastPass could cause one to logoff
v1.69.10, 1.69.11 (Chrome Only) - August 11th 2010
Workaround: Google released a bad JavaScript math bug, we now warn you if we detect it: 52096
v1.69.6, 1.69.7 (Chrome Only) - August 11th 2010
Fix: Potential problem with Grid and YubiKey windows closing the browser if you only had a single windows open on login
Fix: Restore windows 2000 support to binary build: 1.69.7
v1.69.4, 1.69.5 (Chrome Only) - August 9th 2010
New: Limited basic authentication support in Windows and Mac OS X (details here)
Improved: Return to last used tab after closing a LastPass tab
Fix: Bug when adding fields
Fix: Potential loop when filling
Fix: Chrome 6 password import
Fix: Autologin on some sites was broken
Fix: Menu could be displayed as empty bubble
v1.69.2, 1.69.3 (Chrome / Safari Windows Only) - July 22nd 2010
Improved: Column chooser added to Chrome / Safari Windows on vault page, currently only shows and hides the username column
Improved: Faster startup if you leave yourself logged in
Resolved: Setting favorites in Chrome would not be permanently reflected
Changed: In browser notification bar for form fill disabled for potential security problem. Our thanks to Thomas Steinacher for reporting this problem.
v1.69.1 (Firefox Only) - July 12th 2010
Resolved: Potential for mangled groups if your local password file was older -- LastPass Icon -> Tools -> Refresh Sites also fixes this problem.
v1.69.0 - July 11th 2010
New Premium Feature: Sites shared by premium members now automatically synchronize changes made by sharer (FF/IE/Chrome/Safari Windows)
New Premium Feature: IE Anywhere available for a 14 day free trial to all users. More info
New: Drag and drop supported on Chrome and Safari local vaults
New: Option added to control size of Recently Used list, or to disable it (under Preferences=>Advanced)
New: Added Create Group link on local vault
New: Firefox Portable for Mac OS X is now supported
New: Login state is now shared between Safari, Firefox, and Chrome on Mac OS X, and Firefox and Chrome on Linux
New: Language support for Azerbaijani
Improved: Updated images, icons and colors in Firefox, Internet Explorer and Safari
Improved: Updated help documentation
Improved: Streamline drop-down menu in plugins - put Identities under Tools, hide Open Favorites if none exist
Improved: Local update support for Internet Explorer has been brought up to speed
Improved: Fix broken button and pop-up removed, it created more consternation than benefit
Improved: Initial support for Firefox 4 nightlies
Resolved: Improve load time in firefox
Resolved: Open favorites in Safari Windows fixed
Resolved: General form filling and form submission fixes
Resolved: Fixes for adding and editing fields in Safari
Resolved: Firefox's private browsing now mode works properly
v1.68.16 (non-binary) / v1.68.17 (binary) - Google Chrome only - June 24th 2010
New: Continued UI improvement of the vault, login screen, edit screen and other dialogs
Resolved: Binary version on Linux problem caused by failure to pull plugin's name in Chrome: http://code.google.com/p/chromium/problems/detail?id=46576
v1.68.15 (Safari Windows only) - June 23rd 2010
Safari 5 for Windows support added
v1.68.4 (Safari only) - June 7th 2010
v1.68.14 / v1.68.15 (Google Chrome only) - June 7th 2010
Resolved: Removed incompatible Irish, Sinhala, and Tagalog languages to fix Chromium installation problem
Resolved: Sites would sometimes be missing from the vault
v1.68.12 / v1.68.13 (Google Chrome only) - June 6th 2010
Resolved in 1.68.12+: Form filling
New: Chrome portable for OS X support
Resolved: Work around Chrome problem http://code.google.com/p/chromium/problems/detail?id=38857 which has returned to Chrome 6.x
Resolved: Filling for sites with multiple unnamed inputs work (still must be created with Firefox/IE)
Resolved: Respect incognito mode fully - shut down logging entirely.
Resolved: Respect Chrome's global view password prompt
v1.68.4 / v1.68.5 (Google Chrome only) - May 16th 2010
A new look for Chrome, better notification bar and icons
Resolved: Enter on login dialog's password field now causes login.
Resolved: False report of Password Saved on Preferences dialog on OS X resolved.
Resolved: Checkboxes added to prefs.
v1.68.2 - May 5th 2010
Resolved: Autofill problem in Firefox
Resolved: c:\lastpass_prof.txt may have been created if using IE and 1.68.0, you may safely delete it
v1.68.0 - April 27th 2010
Help Us Translate LastPass! Now anyone with a LastPass account can instantly help translate LastPass: Start today at https://lastpass.com/translate.php
Improved - Large performance improvements in CPU time and memory usage for IE and Firefox
New Feature - the local vault has been created for Chrome and Safari, both Chrome and Safari are approaching full functionality
New Feature - 'Never for this...' shows if there is a match in the LastPass Icon context menu to ease diagnosing why it's not filling and deleting the entry
New Feature - URL Rules for limiting logins to specific sub-domains, paths, (port is planned). We've added as defaults Google.com/a/ and LogMeIn.com, 2 domains where our standard matching annoyed some people. Available in Account Settings -> URL Rules tab.
New Feature - Fill In Default Form Fill Profile HotKey
New Feature - Do not overwrite fields that are already filled option for Form Fill
New Feature - Import from Chrome Password Manager directly from browser extension (making it possible on Mac and Linux)
New Feature - Generate Password and Fill Forms notification bars for Chrome and Safari
New Feature - Replace existing site has been added to Safari and Chrome
New Feature - HotKeys for Safari
New Feature - Native form fill dialog has been created for Chrome
New Feature - Language support for Estonian
New Enterprise Feature - Changes to a shared site will be automatically pushed to all sharees (IE and FF)
New Icon choices for Firefox and Safari - Thanks to Daniel Perkins and Caleb Evans
Resolved - CVV filling is tighter
v1.66.14 / v1.66.15 (Google Chrome only) - March 21st 2010
Export no longer relies on lastpass.com and can be done while offline.
Site Search then launch now closes the site search window.
v1.66.12 / v1.66.13 (Google Chrome only) - March 18th 2010
Resolved - Never for xxx not working on sites like gowalla.com
Resolved - Crashing: for Google's 4.1.X series shut down functionality that's causing instability. Re-enabled in 5.x
Resolved - Performance improvements around local logging of logins.
Resolved - Clear cache problems around password changes.
Resolved - Warning if you try to use the autofill hot-key without setting a default profile.
Resolved - Linux problem with binary version (.13) and using X connections over time.
Resolved - Drop unnecessary console.logs.
Resolved - Problems around group names with quotes in them.
v1.66.10 / v1.66.11 (Google Chrome only) - March 4th 2010
New Feature - Generate Secure Password and Fill Forms notifications bars
New Feature - Auto-populates newly generated password to the page
Resolved - protopage.com is no longer broken with LastPass installed
Resolved - Saving sites with 2 password fields has been fixed (Schwab)
Resolved - Filling into frames has been fixed
Resolved - Spurious logged in offline messages when actually logged in online have been suppressed
v1.66.0 - February 14th 2010
Google Chrome extension is now include in Windows installer.
webOS application beta started (Palm Pre/Pixi) Learn More
Google Chrome extension now contains a built-in DHTML notification bar until Google's is available.
New Feature - You now have a choice of the main LastPass Icon in Firefox and Safari, and a few are safer for the color blind, many thanks to: Simon Trafford, Chris Benjamin, and Robert Herring
New Feature - Right click menus now contain 'Go to URL' to allow you to launch the URL without logging in from Sites list or vault page.
New Feature - Language support for Serbian
Changed - Multi-Factor prompt after One Time Password login now.
Changed - Default security settings now prevent https:// saved sites from filling on http:// pages.
Changed - Clear clipboard is based in seconds and now defaults to 30 seconds
Changed - LastPass now uses Protected Storage for most data that we were leaving on the file system in Windows. The biggest concern here was your disabled one time password -- if someone had access to your email and your file system this could potentially be problematic; using protected storage ads another layer of protection (encrypted with your windows credentials).
Changed - Improved IE upgrade work-flow
Resolved - Firefox 3.6 with multiple windows (not tabs) sometimes used the URL from the other window.
Resolved - Chrome's hidden div code was possibly seen in text areas.
Resolved - Potential IE crashes when closing tabs.
Resolved - Chrome and Safari now recheck tabs after you log in.
Resolved - IE memory usage improvements.
Resolved - Grid authentication now works in Pocket
v1.64.4 - January 6th 2010
Security Challenge! Make one of your new years resolutions to improve your security, take the LastPass Security Challenge
New Feature: Toolbutton only mode for IE, for those wanting LastPass to be a tiny tool button in IE (no status is currently possible, always red) See LastPass Icon -> Preferences in IE to choose it
Major Change - IE and Firefox in windows now share login state - logging into one logs into the other in the other, logging out logs out of both
Major Change - confusion was being caused by our attempts at deduplication of accounts that have the exact same username,password on the same domain -- this manifest itself as poor matching for certain URLs: since you had the exact same match username and password we thought we were being helpful removing the entry from the list -- we weren't being helpful
New Menus in Chrome, a number of minor problems in Chrome, and account creation improved
Resolved - If downloading accounts fails in Chrome/Safari it looked like you lost your data -- prevent this
Resolved - Chrome doesn't capture some sites
Resolved - Control - Alt -Delete triggering a delete in Firefox
Resolved - If people choose to remember their password then set logout on browser close we ask to forget master password
Resolved - Chrome remembers generated password settings
Resolved - Some problems with IE and Firefox filling older sites
Resolved - Firefox toolbar won't go away permanently
Resolved - IE failed to upgrade for some locked down computers, going forward (next release) this shouldn't be a problem.
Resolved - Last Touch information wasn't always being properly refreshed
Resolved - Non-existing TLDs can be inserted into equivalent sites
v1.62.0 - December 2nd 2009
Multi-factor authentication for free all accounts: LastPass Grid [video]. LastPass believes all users deserve the security of multi-factor.
LastPass has a new website.
More multi-factor control -- you can specify that a particular computer does not need to be reprompted for your multifactor device -- be it Grid, Sesame, or YubiKey
LastPass now respects 'In Private' browsing mode in IE, Firefox and Safari and does not do any logging while in it. LastPass currently run in Chrome's private mode
The Chrome and Safari extensions have continued to improve -- Linux in Chrome is closing in on stable and Mac Chrome is right behind it. Hotkeys and copy username/password have been added to Chrome, multi-login notification bar for Safari. Group now has drop-down on both.
Google has once again disabled local database support for extensions, LastPass now notifies you this and tell you how to potentially resolve it
Chrome joins all other browsers with full offline support
You can now 'Give' in addition to 'Sharing' an account; this allows the password to be edited and seen in LastPass
Language support for Afrikaans, Icelandic, Thai, and Vietnamese
Support for importing form fill profiles from FireForm
Add support to see your other sessions (and to kill them), under LastPass Icon -> Tools -> Other Sessions
Resolved: Firefox now always uses a single combined icon file
Resolved: IE was potentially not obeying the logoff after browser closed for X minutes
Resolved: A few broken form fill cases on websites without proper HTML
v1.60.0 - October 29th 2009
LastPass is Windows 7 64-bit ready now supporting Internet Explorer in both 32 and 64 bit modes with the proper download. We have 1 outstanding problem with Windows 7 (Basic Auth Support)
Google Chrome addon alpha updated, YubiKey and Sesame support added, now is an icon at the top of the browser (a browser action) instead of the extension bar. We're testing some new notification concepts here (Green icon means a save site is available for example).
Safari addon for OS X 10.5+ addon beta updated, YubiKey and Sesame support added, stability fixes, better notification bar. Latest SIMBL (0.9.7a) installed.
Sharing can now be done without the plugin installed in any browser that supports JavaScript
We've started work on Fennec Mobile browser support (currently Windows Mobile and Maemo Nokia tablets) and are looking for people using it:
MidBrowser support added (Linux).
A new iPhone build is being sent to Apple with favicon support, more configuration options and a number of fixes.
We're ready for BlackBerry 5.0 to be released with some additional features (integrated web browser).
Latvian language added Help Translate LastPass into your language
LastPass now supports importing even more password managers: Clipperz, PINS and SplashID can now be imported
LastPass now allows you to specify single mobile devices allowed to access your account when using multi-factor authentication
Our installer now imports passwords from Google Chrome. (We are not installing the chrome extension until extension support is in their stable channel).
Resolved: There were some cases where LastPass could get hung up before logging into your local cache -- we now _always_ login to the local cache first before hitting the network
Resolved: A number of problems around saving sites in the Google Chrome addon with Save All Entered Data and no prompts showing up
Resolved: Add fields now possible in Google Chrome.
v1.51.4 - September 3rd 2009
Safari addon for OS X 10.5+ beta started, the fastest combination of LastPass + browser speed for the Mac. Our next native browser, Google Chrome, is taking shape.
LastPass for Symbian based phones has reached alpha stage, please contact support@lastpass.com if you'd like to be an alpha tester.
Translations keep improving but we still need your help: Help Translate LastPass into your language
Right click context menu for Firefox when logged out shows login
Option added to exclude killing sessions on the same IP
Resolved: Firefox 3.6 and 3.7 vault is now 100% working
Resolved: https://lastpass.com portal now provides some limited support even if you are blocking cookies completely (not that we recommend this)
Resolved: Two users sharing the same computer, one with an idle logout timer, the other without could cause the one without to logout right after login, typically in Firefox.
Resolved: YubiKey and Sesame have added more secure modes where your data is not stored locally once you logout; this disables off-line support, and have been additionally hardened (redownload both)
Resolved: Fixed a few crashes in IE
v1.51.3 - (prebuild) August 3rd 2009
All dialogs that show 'username or password' are wrong say exactly what is wrong now. This is a false sense of security (trying to make a new account "reveals" this same information so what are we accomplishing by making it unclear? Nothing)..
Translations keep improving but we still need your help: Help Translate LastPass into your language
Resolved: Firefox bug with non-compact toolbar search using arrow to select picks wrong item
Resolved: Bank of America submit.
Resolved: https://forums.lastpass.com/viewtopic.php?f=13&t=10539
Resolved: Attempt to fill when sites try tricks like changing the field with every page reload, e.g. https://www.nordnetbank.de/mux/login/startDE.html
Resolved: Form Fill profile language selection should use the translations for that language/locale.
Resolved: Bug when you use the fill hotkeys with no sites saved.
Resolved: Potential crash in IE8 on shutdown.
v1.51.2 - June 9th 2009
New product available as a trial and to premium members: LastPass for Windows Mobile (Beta) allows you to use your LastPass account on your windows mobile device: (Download page)
New product for premium members: Sesame (Beta) allows for multifactor authentication with your existing portable USB device (watch screencast)
New language support for Japanese, Croatian, Bulgarian, Ukrainian, French Canadian, Indonesian, Turkish. Dutch has initial support for form filling: Help Translate LastPass into your language
Non-compact toolbar (full toolbar) search has been improved to include a drop down menu
To reduce confusion with many accounts in the same domain LastPass now saves the full host name for sites after dropping 'www'
New possible hot keys: Submit Form, Logoff, Save all Entered Data
Export now has ability to import your password data back into IE (in LastPass IE plugin)
Support an optional way to store a disabled one-time-password on your PC in case your forget your password: this allows password recovery for those who want it without revealing your password to LastPass.
Reduced how often the notification bar is shown for 'fix broken' to once per session/site, some sites have login forms on every page even though you're logged in.
Greatly improved SeaMonkey support
A number of command line options have been added to the installer to facilitate easier automated/silent installation
Password Protect of an individual site has been reworded to reduce confusion
LastPass is more explicit about the fact that we've saved your generated passwords and how to find them
Resolved: Attempt more ways to automatically submit forms (helps with poorly implemented forms)
Resolved: Account Settings only password prompts on a change
Resolved: XMLHTTP problems with Firefox extensions that use XMLHTTP directly.
Resolved: Performance problems with accepting generated passwords/sites
Resolved: Password strength meter shown on edit dialogs in all plugins/website
v1.51
Entire LastPass website and application is translatable: Help Translate LastPass into your language
LastPass can create a new form fill profile directly from the form you're filling online
Can now more easily mix and match credit cards and profiles when form filling
Form fill improvements, including many improvements for the United Kingdom
New option to prompt to login to LastPass on startup of browser
Previous state of your vault (what groups are expanded/collapsed) is remembered
Avoid ambiguous characters option added to generate password window
Password Strength Meter added to generated password window, and online editing of accounts
YubiKey supported on Firefox, Installer
Include a 'Recently Used' category on Vault and in toolbar menu
Can manually add new Fields to a saved site
New HotKeys for Save All Entered Data (complex sites) and Logoff
'Copied' generated passwords are now also saved in vault page until you create an account using them (like 'Accepted' were previously)
Resolved: International telephone number filling now strips leading 0 properly
Resolved: Some pages were slow to load in Firefox due to initial form fill check
Resolved: You can now make a custom form fill for password fields (not recommended)
Resolved: One Time Passwords can now be created/managed on browsers without the add-on
Resolved: Bookmarklets for Opera allow usage on internal IPs now.
Resolved: Never for this Site/Domain did not take immediate effect in Firefox
Resolved: Import passwords from Firefox check-marks were not visible on OS X
Resolved: Password protect timeout settings improved, made to work properly in Firefox for 'Copy Password'
Resolved: Delete field no longer closes the dialog, will not allow you to edit fields until you save current data
v1.50
First release version of LastPass, many thanks to all our beta testers!
YubiKey support added [video]
Beta BlackBerry support added [download page]
URL added as a column on LastPass Vault Page
Ignore more formats of dates in basic authentication realms (only use we've seen is people adding them to thwart password managers)
Resolved: IE problem that caused LPBar.dll to potentially crash on exit
Resolved: IE problem where user preferences could be overwritten by global saved preference, if using IE in non-admin, protected mode
Resolved: Firefox slowness on pages where you had hundreds of visible forms
Fifth Release Candidate: v1.46
Initial Turkish and Polish support added, quite a few updates
Add the current Identity to the vault page
Right click menu on vault now contains Copy Username, Copy Password, Edit. Delete key on keyboard will allow deletion now.
More options have been added to the Password Protected extra prompt to allow you to extend the duration to not be re-prompted
Alpha support for IE 64-bit (see this forum post)
Drop Google search on the vault page, compact the page
Bookmarklet now offers '[copy]' link (requires Flash)
More explicitly highlight when you're in an empty Identity -- we've had a number of people get upset because they didn't realize they had moved themselves to an empty identity.
Importing TurboPassword added
Songbird is now supported
Resolved: If an identity you are in is deleted on another computer, we now move you back to the 'All' Identity and logoff
Resolved: When 'Autofill forms' was disabled, and you launched a site from the vault, and then logged out before your 45 second window to login expired you could be re-logged-in.
Resolved: More protection for possible memory corruption of your local key
Resolved: Offers to save logins on AJAX logins were not respecting Never for this {page,domain}
Resolved: m.lastpass.com now works around BlackBerry Storm and Bold JavaScript interpreter bugs
Resolved: Problems around the extra 'Password Protect' prompt when login is done while not connected to the Internet, and with Copy Password
Resolved: Favicons are significantly faster online using sprites
Resolved: IE's site search keyboard now works the same as Firefox
Resolved: Birthday was not written in IE
Resolved: Don't allow 'alt/option' hotkeys for Mac
Resolved: Drag and drop problems if you do multiple drag and drops before an update occurred
Resolved: Import/Export still relied on user's not deleting their LastPass cookie, added a way to avoid this
Resolved: Bookmarklet wasn't sorting lists of logins properly
Resolved: Shared country codes with '1' e.g. Canada were being set to the US
Resolved: IE8RC1 DEP errors
Fourth Release Candidate: v1.45
A special thanks to Tobias Lind for his help improving the quality of LastPass, and to all our Translators (Spanish and Czech recently added)!
Changed the FormFill/Generate Password/Log into LastPass notifications so they are shown only when you click on the first input field rather than all of the time
Added an option to clear passwords and usernames copied to clipboard after an adjustable time period
Can now rename groups, move groups and delete on Vault by right clicking with multi-selection
Sub-Groups can be created with a \ in the group name Main\SubGroup, or by right clicking in the vault
New option to logoff after browser is closed -- since we're not running we can't track idle beyond our run time.
Firefox account creation now asks for Language up front to help our non-English speaking users
New menu item under Tools to clear your local cached files (it's encrypted locally with your key but you might not want to leave your cached files on some machines)
Cut 500K out of the installer size, and IE run-time memory reductions
Resolved: If we incorrectly detect a password change on a new account setup, LastPass now offers to create a new account
Resolved: Cookie-free operation -- can stay logged in even when you clear cookies
Resolved: Better handling of international phone numbers -- allow different countries for each number
Resolved: Half of the problems with FIOS actiontech routers -- you will manually have to replace the password saved but otherwise these crazy devices now work.
Resolved: Problems not offering generated passwords for forms in frames.
Resolved: Multi-user installation of LastPass add-on and Firefox add-on has been revamped.
Resolved: Basic-Auth problems around immediate redirect to new pages.
Resolved: Iframe problems saving pages with different domain than parent
Resolved: Installer now finds any process using the toolbar to restart (caused upgrade problems with non-main stream IE based browsers)
Resolved: Using an old master password while online will cause your local cache to be destroyed (security feature)
Resolved: LastPass settings in IE8RC1 were not being saved properly
Resolved: Save All Entered Data now works with pages without ids or names.
Third Release Candidate: v1.44
Selective Form Fill in IE, Firefox and also Chrome/Opera/Safari with Bookmarklet see Selective Form Fill Help
Vault pages now allow Drag & Drop to ease organization of your data
Sharing has been improved to allow sharing multiple items to multiple people
We've added 3 bookmarklets for when you're traveling, your iPhone and Opera/Chrome/Safari detailed further here.
A number of language updates (Korean, Dutch, Finnish, Lithuanian, etc) Translations
In IE we now show our Icon in FTP/Basic Auth dialogs at all times so you know we're working.
Resolved: A number of autologin cases where fill would occur properly but the submit would fail
Resolved: Port numbers are now considered in sort order for sites
Resolved: IE crash after non-compact toolbar search and site launch
Resolved: Protected storage prompt if your protected storage is corrupt/deleted
Resolved: Vault tree retains collapsed state unless you change your filter criteria
Resolved: Sorting based on realm for basic auth
Resolved: Potential IE idle auto-logoff problem
Second Release Candidate: v1.43
Enable showing icons for notes and individual password protection on the vault page
Korean added, Lithuanian added, Chinese updated
Firefox only install process improved to allow a built-in account creation process
Resolved: Translation on IE vault page
Resolved: Potential Firefox slowness on pages with large numbers of inputs
Resolved: All possible entry fields are limited to a consistent size
Resolved: IE submit problem in Hotmail
Resolved: Send a http test request before we send a https login_check to avoid a dialog warning when you're at a hotel/shop that redirects all https requests to their sign-up page
First Release Candidate: v1.42
Full support for Finnish and initial Chinese language added
One Time Password support. Requires 1.42 to setup: One Time Passwords
Preference for the notification bar to be on the bottom (Advanced), if the notification bar annoys you, you may want to check this out
Preference to choose the language rather than exclusively using the locale
Links to History added to Vault, Screen Keyboard link to Login
IE and Firefox add-on can now export encrypted xml file
Resolved: Basic Auth problems around choosing the right URL if there's frames (Firefox), and properly handling realms on different URLs in the same domain
Resolved: Fully follow the Icons/image/text preference in Firefox
Resolved: Some cases where there's no form to associate to an input
Resolved: Firefox throbber spin on vault page
Resolved: Custom state could fail to fill
Resolved: IE's check box in field might not update
Beta: v1.41
Polling now enabled by default, 5 minute interval, can be adjusted and turned off, allows automatic updating and logging off other locations (also optional, setup in Account Settings)
Context menu under LastPass icon (or tools in non-compact mode) now sorts sites based on their match, and allows easy edit, fill, copy and paste
Internet Explorer add-on fully supports Basic-Auth and FTP logins, including creation and multiple logins for the same site
Checking/Bank account and Time Zone support added to Form Fill
New 'Advanced' preferences tab with features to automate logins (setting on by default but all accounts off by default); and to warn on risky situations (off by default)
Generate passwords can now enter your old password for you if it detects that scenario, easing switching to good passwords
Save all entered data shows the field's and their values immediately
Edit in the add-ons is no longer modal, you can leave them open and interact with the page
You can now delete a saved field using the [ - ] button next to the field
Resolved: Cleaner frame handling when frames span different domains
Resolved: Mouse focus, hi-lighting improvements for the LastPass Vault Page
Resolved: A problem with sites that changed the name of their input fields for username (netvibes.com and hulu.com have recently)
Resolved: Save all entered data problems with frames
Resolved: Showing edit form fields when there weren't any
Resolved: Internet Explorer SSL problem to LastPass.com with keep-alives that impacted some requests
Resolved: Share/Delete added to built-in LastPass Vault page
Resolved: Arrow keys work in Internet Explorer on the LastPass Vault Page
Resolved: New accounts to share are listed in your vault page
Resolved: Issue where 'never for this domain' wouldn't take effect during the current session in Firefox
Resolved: 1Password import problem where notes with \r's in them were not properly parsed
Resolved: Firefox now uses CSS to follow the button sizes of Firefox, preference removed
Resolved: Firefox2 was slower to startup than it should have been due to not using built-in base64 decoder
Beta: v1.40
Custom Form Fill Field Support
Credit card and other form fill data has been separated out to make it more clear to people that they can make a credit card entry and a 'name/address' entry
Form Fill profiles can be associated with identities
Edit Fields can now also be done locally in the add-ons (in addition to the website)
Improved how hidden form field values are saved, so you may need to delete and resave sites that you plan to use from the website without the add-on installed, we hope this is the last data type change we have in beta
Age & Phone Extension support added to Form Fill
LastPass now installs into a user specific directory
Check for updates added to Tools
Resolved: A few cases where we were showing the notification bar unnecessarily
Resolved: Mouse-Wheel now works everywhere on Internet Explorer LastPass Home, Resizing flicker also resolved
Resolved: Internet Explorer cached login failure if LastPass returned an error
Resolved: Internet Explorer problem for sites that cleared login fields on load (e.g.: schwab.com)
Resolved: Firefox could save ftp:// url s as https://
Resolved: A number of cases where the 'Field's stored with a page weren't sinked with the main 'username' 'password' dialog
Resolved: A potential Internet Explorer crash on browser close
Resolved: Delete added to the LastPass Home action list
Beta: v1.39
LastPass.exe installer now guides form fill setup
LastPass now allows you to specify how long to avoid password prompting on increased security prompts. Eases tasks like changing groups.
Resolved: Sites that require an on-change to fire before allowing action
Resolved: Imported accounts were not being setup for auto-logins
Resolved: Performance problems with pages with > 10,000 form inputs
Resolved: Retry cases when you start your session without talking to LastPass.com first
Resolved: Retry for never auto* could not get removed
Resolved: We no longer count negative form fill matches towards popping the form-fill notification
Resolved: Potential Internet Explorer crash on changing multiple group names while LastPass Home tab was also open
Resolved: Hebrew on Firefox was broken because of an illegal character in translation file
Beta: v1.38
Form fill now works exceptionally well with the top 100 Internet retailers, we've made hundreds of improvements that will translate well to every site

Form fill profiles now accept Title (Mr., Ms., Mrs.), Evening Phone Number, Mobile Phone number
Form fill bar no longer disappears when you launch a profile, and allows 'Clear Fields'
Generate and Form Fill now always separate, we hope this is more intuitive
Initial Russian language support added -- Thanks Andrey!
Resolved: Change password dialog now has a scrollbar
Resolved: Potential Internet Explorer deadlock around retrying
Beta: v1.37
Full retry support -- you can edit sites while not connected to the Internet from the add-ons and your changes will be sent when you come online. Also useful if LastPass is having problems.
Print passwords/notes support
Firefox extension enhanced to know when it's run from Portable Firefox and store cache data in the portable Firefox profile. Please see https://lastpass.com/download.php for install instructions
Never Autofill has been added to the add-on edit menu
Select all in groups added to web based accounts page
Username added to the context account list on LastPass icon
'Save Password' is unchecked by default now if you switch logins from someone who had it saved
Many 'user specific' options stored user specific (e.g. 2 different users can have different idle timeouts on the same PC)
Thanks to Sascha Majcenic for updating our German translation and even finding a few errors in English!
Resolved: A number of problems that may have been seen as LastPass entering the another account for a domain, than the one you'd think it'd be based on the url, path, host-name.
Resolved: Password change detection on vbulletin sites
Resolved: Linux Firefox add-on lacked x86_64 support
Resolved: If you disable cookies we ask you again to turn them on for LastPass.com
Resolved: Potential Internet Explorer crashes on form submission for Japanese users
Resolved: Artifacts in logo
Resolved: Internet Explorer could get into a state where the logged in user was blank, and LastPass didn't work
Resolved: non-compact toolbar brought up to speed with latest features
Resolved: Internet Explorer8beta2 only, with multiple tabs in startup there was a potential race that could cause a crash
Beta: v1.36
Save any entered text on a page Meebo.com (and any other dynamically implemented forms website) support
Individual password prompt support for sites, form fills and identities (in addition to your global settings)
A link to edit fields now available in the add-on -- don't worry we're building it in fully soon
We now remember to check and uncheck check-boxes at sites you visit (e.g. unchecking remember me)
Big Performance improvements for Internet Explorer add-on, less dramatic ones for Firefox
Improvements to the home page, mouse wheel works everywhere in Firefox, drop-down menu for fill forms
In windows your cached data is now kept in %APPDATA%\..\LocalLow\LastPass if possible
Resolved: Potential crash with VBA controls in Internet Explorer on window close
Resolved: Internet Explorer email entry field was limited based on width of the field so if you had a lot of M's the length was short
Resolved: m.lastpass.com didn't allow logins if your email had a + in it
Resolved: You can now 'launch' a secure note from m.lastpass.com
Resolved: A few potential slow script problems in the non-binary accelerated (a.k.a. slow) Firefox add-on case
Resolved: LastPass doesn't re-enable toolbars on install if they were previously disabled
Resolved: Chrome identity editing on LastPass.com
Resolved: Blank sites list if you locally cached a 'not logged in state'
Resolved: A number of potential Internet Explorer crashes with browsing
Resolved: Internet Explorer crash if you had no locale setup
Beta: v1.35
Identity support, allows you to assign all your accounts/notes to identities and browse just with those sites -- limit your work account for example
Added autofill support to the right click context menus
Substantially less bandwidth used for syncing, immediate update on changes
Equivalent Domain support, with a global list to start from
m.lastpass.com now allows site launching for iPhone/iPod Touch
Recently generated passwords are kept in the LastPass Icon menu for easy access despite domain switching
Expand all/collapse all and account settings added to built-in home page
Initial Swedish language support
Internet Explorer now also has the ability to drop the text next to the icon if using the compact toolbar
LastPass Firefox preference changes are no longer lost if your Firefox crashes
Fixed bug with accepting shares in Internet Explorer only
Beta: v1.34
Linked Account Support: When you change a password on a site which has the same password for other accounts we now let you choose if the new password should apply to them
A number of bug fixes for Internet Explorer; should be significantly improved
Improved home site to have hide-able columns, added 'Last Touch', the last time you edited or logged in to an account, if you're logging
Opening the homepage when you login is now a preference on the login dialog
Basic auth supports realms for Firefox
Beta: v1.33
LastPass now has a fast built-in homepage that we're hoping is useful to you. It's the first place we've put some non-obtrusive ads as well, so we'd appreciate your comments on it: what you like and dislike, and if there are changes that would make you likely to use it as a home page.
The built-in homepage is where you're sent when you login interactively to LastPass (many people didn't understand the Gray -> Red icon change on login -- it was too subtle)
Form Fill profiles can now be created/edited in the add-on (as well as on the website)
Form Fill now supports gender, better supports SSN
Improved username field guess when account is saved from the sign-up form
Account sharing invites to non-LastPass users now generates an email for them to join
Basic Authentication dialogs now have a LastPass Autofill menu if you have multiple accounts saved
Firefox now handles iframe URLs properly when saving and auto-filling (uses the iframe rather than the parent's URL)
Resolved LastPass' Internet Explorer toolbar not showing up on non US PCs
Resolved LastPass' Firefox long running script warning problem for some users
Resolved potential unprompted automatic login in Firefox when automatic form fill was done
Resolved problems with page scrolling/focus changing on Firefox when a hidden password field was mixed with a visible form field
Resolved RoboForm Notes field import single line limit problem
Improve look of Internet Explorer dialog boxes on XP and Vista
Beta: v1.32
LastPass Pocket available now for Windows, Mac and Linux on the Download Page

French and Hebrew languages added; thanks goes out to Stephane and User2.

Reduced top notification bar pops by default - if there is only one account, and we've filled in the information, and we're not offering the 'fix broken' button, we hide the notification bar.
A DeDuplicator tool has been added on the web-site's settings page to help if you've added a number of duplicate accounts
Autologin/Autofill improved to handle sites who switch their password field from a text field to a password filed (Facebook)
A number of Form Fill changes which improve field selection accuracy
Basic Auth on Firefox fixed for German and other languages
Firefox add-on supports ftp:// URIs for password saving, and no longer auto-submits due to multiple account problems
Resolve Internet Explorer crash on manually adding sites/notes from add-on
KeePassX's format is supported on import (as KeePass)
Firefox's Site Search improved (re-sizable, scrolls nicely, sortable, window size/placement memory, no longer crashes Firefox due to Firefox bugs with ListItems), Internet Explorer's also scales now
Right click on the webpage context menus have been reduced to 2 entries for Internet Explorer and Firefox
Add site can now be used before you submit the page -- and it collects the username/password from the page if entered
LastPass no longer executes if enabled in 'explore.exe' (windows explorer instead of Internet Explorer), it wasn't on by default but if you manually enabled it, it could have caused your explorer to crash, and was unnecessary
A single site account can now have multiple 'autologin' entry points now; if you had some places on a site where only autofill was shown and we didn't automatically auto-fill, this was why
A temporary switch from small icons to big when logging in/out in Firefox has been resolved
The installer now allows easy exit once new add-ons are installed for existing users who are upgrading.
Beta: v1.31
Preliminary launch of m.lastpass.com read only access to your LastPass data for mobile browsers with Javascript (e.g. iPhone)
Added 'Secure Notes', a store for your sensitive data that is locally encrypted and available anywhere
Windows version of LastPass Pocket updated for secure note support and fixes a few bugs -- recommend you upgrade pocket.exe
Export is now always password protected
Site Search is now built into the add-ons for faster access
Right click menus for Form Filling, Generating passwords, and Rechecking the page (Internet Explorer/Firefox) added
More granular security options available on the website -> settings for when to prompt for Master password
Now works properly with Internet Explorer8 beta2
Internet Explorer6 problem with LastPass and Outlook Web Access problems with Internet Explorer resolved
Fixes to prevent inappropriate detection of fields that are of an incorrect 'type' (e.g. input type of image shouldn't be replaced even if it's a name and form match)
Stop filling textarea entries
Beta: v1.30
Form Fill support! Includes multiple profiles, an automated way to create the profiles on install (if you choose); we recommend a profile for each credit card or identity -- this is also encrypted locally so we at LastPass have no access to it.
Hotkey support including a way to customize your hotkeys
Windows version of LastPass Pocket added -- allows you to have another backup or USB key version of your data
Many sites which require you to click on a button to display the login form should now work natively (without rechecking the page)
Sites with a different form for Username versus Password (many Financial sites) now work
Export to Firefox: you can now export your LastPass accounts back to Firefox, also supports chrome:// URLs only (for other Firefox extensions that use passwords; LastPass has no plans to manage these)
Import for non-built in password managers has been made more robust, allowing you to choose what gets imported locally before it's locally encrypted and imported.
Linux/Mozilla fix for remember your LastPass Master password
Beta: v1.29
Dutch translation completed by Gideon van Melle
German translation completed by Tanja Thurn
URLs are now editable from the website and add-ons
Firefox UTF8 strings were not properly passing to XPCOM (XPCOM was truncating at 7bits)
If you set Advanced Generate Password options, they become the default going forward for that machine
The notification bar has been fixed for Internet Explorer8b2
Internet Explorer add-on potential crash on http://www.itau.com.br resolved
Removed LastPass from User-Agent string, X-LastPass header replaces it (and only when you're on LastPass.com, to keep functionality)
Internet Explorer performance problem on quickbooksonline.com resolved, dealt with keyboard handling problem
LastPass's add-on for Firefox no longer has any warnings from javascript.options.strict
Logoff from the add-on created an unnecessary redirect to the homepage; resolved
In 1.28 we tried to detect if the browser was in small icon mode, unfortunately Firefox has a bug with this on many people's computers, which falsely detects small icons -- we've made it a preference instead
Beta: v1.28
Internet Explorer users who are blocking cookies will now be prompted to make an exception for LastPass
Major performance enhancements, particularly with encryption routines and in the Internet Explorer add-on
Small icon support -- on login/logoff we check if you have small icons enabled in Firefox and change our icon to suit.
Support for opening sites in the current tab (Internet Explorer and Firefox preference, default off)
Website performance enhancements (faster delete, load time)
chrome:// urls are no longer mangled (we're working on going further).
We now cover nearly 1500 TLDs properly, some TLDs like com.ru were missed before
Import now attempts to dedupe the import with your existing accounts
Can now import 1Password accounts
Potential security problem with exposing your zenbe.com account only to the zenbe.com web interface resolved; was a specific attempt at getting zenbe.com to work
If multiple accounts exist for this site, put the count next to the AutoLogin/AutoFill button. This will hopefully make using multiple user accounts more intuitive.
Beta: v1.27
Firefox users who choose to block 3rd party cookies had trouble logging in, LastPass now asks if lastpass.com should get an exception, allowing logins to work
LastPass's Firefox extension conflicted with GMarks, we've taken steps so conflicts should no long be a problem with any add-on.
We've added support for Firefox 3.1 (tested 3.1a2pre)
Customers with Flash version 6 could receive a crash in the installer; now resolved
Can now import Passpack accounts
We now sort your possible logins by exact URL match, then by host-name, then by last used, then by name -- we're hoping this makes it more convenient when you have multiple domains with different accounts
Beta: v1.26
Unified the version numbers from the Internet Explorer and Firefox add-ons.
Renamed our installer / importer EXE to be less confusing to people.
Changes to the OS X XPCOM object that allows it to work with 10.4.X and above
A minor text change to prevent false positive malware detection from a few anti-malware vendors
Had a very small number of reports of Firefox preference files being impacted by the installer -- we now backup that file before touching it. We believe this problem had to do with a race condition between Firefox shutting down and us writing the prefs file, and have put in more defensive code around this operation.
Had a small number of reports that the create_accounts page was coming up in Firefox on each startup, so another way has been setup to prevent that.
Beta: v1.25
We've made it easier for you to hide notifications you don't want to see (it's on the notification itself now)
Generate Password has been significantly improved, allowing you to select what you want to include, and showing you all your recent generated passwords (even though we stored them before this is more convenient).
Firefox encryption now done with an XPCOM object so it is significantly faster
You can now see and edit your account details from the add-on directly, without opening a new browser window
The installer now installs the Firefox add-ons in the proper place to allow Firefox to upgrade them
LastPass is able to capture some AJAX logins/passwords for you now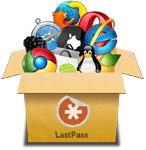 Want More Features?

How Secure Are You?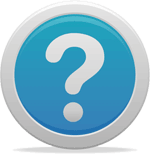 Have a Question or a Problem?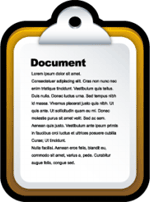 Find Out What's New!