Trial LastPass Enterprise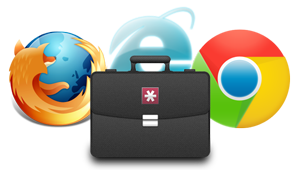 Thank you for your interest in LastPass Enterprise!
To start a free 14 day trial of LastPass Enterprise, please complete the below form.

If during your trial you have any questions and wish to speak to a sales representative, simply send us a message by clicking here and we will contact you within one business day.


A LastPass account will be automatically created using the email address that you supply below. Please make sure you enter a valid email address, your account is subject to the LastPass terms of service and privacy statement.