Sharing the Gift of LastPass Premium is Easy!

Give LastPass Premium in 3 easy steps...
---
1.
Click the button above to purchase 1 year of LastPass Premium. A gift code will be emailed to you, to be redeemed at any time.


2.
Choose to print a certificate of the gift code or email the gift code directly to the recipient. If they do not have a LastPass account they will be asked to create one. The year of Premium starts when the code is redeemed.


3.
Review the status of your gift purchases on your LastPass account page: https://lastpass.com/my.php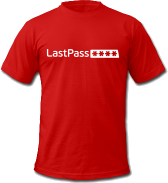 Redeem a LastPass Gift
---
Lucky you! To redeem your gift, all you have to do is enter the information below.