Your Recommended LastPass Download
The following recommended products best match your computer's configuration.

Click on the tabs above, for each platform, to view a full list of downloads. Also be sure to check out the 'Mobile' tab for LastPass for your mobile devices.
LastPass for Linux, Solaris, BSD, Etc.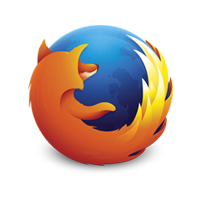 LastPass for Firefox (i386 & x64)
LastPass browser extension for Mozilla Firefox. This will also work on other Mozilla based browsers such as SeaMonkey, Mozilla, etc.
Minimum Requirements:
Firefox 2.0+
If you experience issues, try starting Firefox in
safe mode
.
Have a question or issue?
LastPass for Windows
LastPass for Mac OS X
LastPass for Linux, Solaris, BSD, Etc.
LastPass for Mobile
Peek into the past.

Release Notes
To view a history of changes made to our products, please
click here
.

Old Releases
To view older versions of our downloads, please click
here
. Using earlier versions of our products is strongly discouraged and should only be done in an emergency. If you are experiencing an issue with our latest release, please
contact us
to let us know.