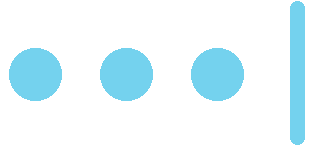 Add to browser.
Click Add extension above − it takes less than a minute to download!

Add to browser
Create Account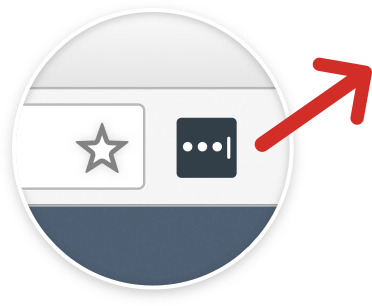 You're almost done.
Next, click the LastPass browser button above to create your account or log in.

Add to browser
Create Account
We strongly encourage you to choose your own master password, but if you're finding that difficult, here's a list of randomly generated passwords to draw some inspiration from. This page and the below password suggestions are delivered securely (https), are not cached, and are not kept by LastPass. You may want to consider using the
local password generator
.
Please remember that LastPass never knows what your LastPass master password is - you are the only person who knows it. If you lose or forget your LastPass.com master password, we can not recover it for you. So, it is critical that you never forget your LastPass master password.
If you don't like any of the password suggestions listed below, click here for a new list of suggestions.To make the password suggestions easier to remember, we also show how you might pronounce each password.
| | |
| --- | --- |
| Password | Pronunciation |
| Ofs$Frar5 | Ofs-DOLLAR_SIGN-Frar-FIVE |
| &OfDonkerp3 | AMPERSAND-Of-Donk-erp-THREE |
| ecs7OfOmm: | ecs-SEVEN-Of-Omm-COLON |
| SiRu8Drudcuej* | Si-Ru-EIGHT-Drud-cuej-ASTERISK |
| 4quarWaf= | FOUR-quar-Waf-EQUAL_SIGN |
| 3wradQuajyooc{ | THREE-wrad-Quaj-yooc-LEFT_BRACE |
| Trys3greph+ | Trys-THREE-greph-PLUS_SIGN |
| 7Sweums.Ob | SEVEN-Sweums-PERIOD-Ob |
| junn3oganmuIn, | junn-THREE-og-an-mu-In-COMMA |
| 0ovRiesvojbeg< | ZERO-ov-Ries-voj-beg-LESS_THAN |
| RepaudAms$6gla | Rep-aud-Ams-DOLLAR_SIGN-SIX-gla |
| Fow'Bleit0 | Fow-APOSTROPHE-Bleit-ZERO |
| nilj6obDeogg$ | nilj-SIX-ob-De-ogg-DOLLAR_SIGN |
| Smew3OtEwtyus* | Smew-THREE-Ot-Ewt-yus-ASTERISK |
| BydOd(5qua | Byd-Od-LEFT_PARENTHESIS-FIVE-qua |
| Enlaf4QuiUbket^ | En-laf-FOUR-Qui-Ub-ket-CIRCUMFLEX |
| Erar6OnnOj{ | Er-ar-SIX-Onn-Oj-LEFT_BRACE |
| }OvokJoctIct7 | RIGHT_BRACE-Ov-ok-Joct-Ict-SEVEN |
| Jilp=Orn7 | Jilp-EQUAL_SIGN-Orn-SEVEN |
| 7drynrovJeec# | SEVEN-dryn-rov-Jeec-CROSSHATCH |
| igsh'Twig9 | igsh-APOSTROPHE-Twig-NINE |
| az?OmchOpjogh4 | az-QUESTION_MARK-Omch-Op-jogh-FOUR |
| rialt5Glil_ | rialt-FIVE-Glil-UNDERSCORE |
| Arr6Shruviz] | Arr-SIX-Shruv-iz-RIGHT_BRACKET |
| eis@grejlonEg3 | eis-AT_SIGN-grej-lon-Eg-THREE |
| 3GovJemt< | THREE-Gov-Jemt-LESS_THAN |
| Jeetsh{el6 | Jeetsh-LEFT_BRACE-el-SIX |
| 3{Grerv0hev | THREE-LEFT_BRACE-Grerv-ZERO-hev |
| Projorv*OnidUb9 | Proj-orv-ASTERISK-On-id-Ub-NINE |
| Wyb6Otcanyan% | Wyb-SIX-Ot-can-yan-PERCENT_SIGN |
| }QuounQuezJec6 | RIGHT_BRACE-Quoun-Quez-Jec-SIX |
| HufCuxewd1ot\ | Huf-Cux-ewd-ONE-ot-BACKSLASH |
| ;ObiarArk1 | SEMICOLON-Ob-iar-Ark-ONE |
| RaidUj$giwulm9 | Raid-Uj-DOLLAR_SIGN-gi-wulm-NINE |
| Ru3neptaulposs# | Ru-THREE-nept-aulp-oss-CROSSHATCH |
| ThydHuegDoc2oj& | Thyd-Hueg-Doc-TWO-oj-AMPERSAND |
| goimdaten8Op$ | goim-dat-en-EIGHT-Op-DOLLAR_SIGN |
| Degyem,ot7 | Deg-yem-COMMA-ot-SEVEN |
| cu.ce0SleyRocWy | cu-PERIOD-ce-ZERO-Sley-Roc-Wy |
| voifekWed:jig2 | voif-ek-Wed-COLON-jig-TWO |
| vuHav4ov] | vu-Hav-FOUR-ov-RIGHT_BRACKET |
| OsJesDawf6Olt" | Os-Jes-Dawf-SIX-Olt-QUOTATION_MARK |
| Aup{Fab2 | Aup-LEFT_BRACE-Fab-TWO |
| 8@gliWridNentUb | EIGHT-AT_SIGN-gli-Wrid-Nent-Ub |
| Vitsh|quetull0 | Vitsh-VERTICAL_BAR-quet-ull-ZERO |
| Rofyowd0Og\ | Rof-yowd-ZERO-Og-BACKSLASH |
| 4quantUgCem& | FOUR-quant-Ug-Cem-AMPERSAND |
| Ceand^Of9 | Ceand-CIRCUMFLEX-Of-NINE |
| Fang0sliv= | Fang-ZERO-sliv-EQUAL_SIGN |
| Quidyes%twidEg3 | Quid-yes-PERCENT_SIGN-twid-Eg-THREE |
| UpsecEler.Quav4 | Ups-ec-El-er-PERIOD-Quav-FOUR |
| jog0fryed|Osjan | jog-ZERO-fryed-VERTICAL_BAR-Os-jan |
| hew5Sloc, | hew-FIVE-Sloc-COMMA |
| DyWradAp1ox/ | Dy-Wrad-Ap-ONE-ox-SLASH |
| vov3FrunEtthos} | vov-THREE-Frun-Et-thos-RIGHT_BRACE |
| 8FreunophCacas] | EIGHT-Freun-oph-Cac-as-RIGHT_BRACKET |
| Auref7ok| | Aur-ef-SEVEN-ok-VERTICAL_BAR |
| "SliWin8 | QUOTATION_MARK-Sli-Win-EIGHT |
| &QuephImAf0 | AMPERSAND-Queph-Im-Af-ZERO |
| Sig1Quecs^ | Sig-ONE-Quecs-CIRCUMFLEX |
| yumt+Fleghorv2 | yumt-PLUS_SIGN-Fle-ghorv-TWO |
| Ciceb$querrErk6 | Cic-eb-DOLLAR_SIGN-querr-Erk-SIX |
| Otsh!Ors6 | Otsh-EXCLAMATION_POINT-Ors-SIX |
| Irg{ockof7 | Irg-LEFT_BRACE-oc-kof-SEVEN |
| 8>froovkeDrapIc | EIGHT-GREATER_THAN-froov-ke-Drap-Ic |
| 8omniestOtbin} | EIGHT-om-niest-Ot-bin-RIGHT_BRACE |
| 0otDebunAfujOd' | ZERO-ot-Deb-un-Af-uj-Od-APOSTROPHE |
| 4ogNujPyms`Org8 | FOUR-og-Nuj-Pyms-GRAVE-Org-EIGHT |
| Idd`ogOxDeksEs7 | Idd-GRAVE-og-Ox-Deks-Es-SEVEN |
| OovReng3Glej\ | Oov-Reng-THREE-Glej-BACKSLASH |
| *tweitIn1 | ASTERISK-tweit-In-ONE |
| ufHar7fryorOud\ | uf-Har-SEVEN-fryor-Oud-BACKSLASH |
| EsJadwe?Shmerr6 | Es-Jad-we-QUESTION_MARK-Shmerr-SIX |
| LuvRurc!TacDaf7 | Luv-Rurc-EXCLAMATION_POINT-Tac-Daf-SEVEN |
| Phryaj8Druf! | Phryaj-EIGHT-Druf-EXCLAMATION_POINT |
| RoghKun8otOjos% | Rogh-Kun-EIGHT-ot-Oj-os-PERCENT_SIGN |
| Mush'Twit9 | Mush-APOSTROPHE-Twit-NINE |
| Dual{Swuiv4 | Du-al-LEFT_BRACE-Swu-iv-FOUR |
| MoofHej+ocAts3 | Moof-Hej-PLUS_SIGN-oc-Ats-THREE |
| )Ocnoaphejedem2 | RIGHT_PARENTHESIS-Oc-noap-hej-ed-em-TWO |
| shmyd{Ockac5 | shmyd-LEFT_BRACE-Oc-kac-FIVE |
| 1koTuisIf{ | ONE-ko-Tu-is-If-LEFT_BRACE |
| Ip5ocCankas` | Ip-FIVE-oc-Cank-as-GRAVE |
| Sitbiaw2KogsEf[ | Sit-biaw-TWO-Kogs-Ef-LEFT_BRACKET |
| 6okyarnEg` | SIX-ok-yarn-Eg-GRAVE |
| jos-Gliwruv1 | jos-HYPHEN-Gli-wruv-ONE |
| Coth_0quigAph1 | Coth-UNDERSCORE-ZERO-quig-Aph-ONE |
| ]QuilHeakas5 | RIGHT_BRACKET-Quil-Heak-as-FIVE |
| GeDrag?Ok0 | Ge-Drag-QUESTION_MARK-Ok-ZERO |
| Cror2oj: | Cror-TWO-oj-COLON |
| jimQuink|ObJos0 | jim-Quink-VERTICAL_BAR-Ob-Jos-ZERO |
| 9vibevujSus~ | NINE-vib-ev-uj-Sus-TILDE |
| 6OpedOov~ | SIX-Op-ed-Oov-TILDE |
| Ski5Quetwuj$ | Ski-FIVE-Que-twuj-DOLLAR_SIGN |
| seidd4OvFacEv& | seidd-FOUR-Ov-Fac-Ev-AMPERSAND |
| 1{friTodwuen | ONE-LEFT_BRACE-fri-Tod-wuen |
| ,WockJoyd4 | COMMA-Wock-Joyd-FOUR |
| isAsebyaw&Oc4 | is-As-eb-yaw-AMPERSAND-Oc-FOUR |
| Irb<On4OgTuad$ | Irb-LESS_THAN-On-FOUR-Og-Tu-ad-DOLLAR_SIGN |
| mimfoigDuOf5oc| | mim-foig-Du-Of-FIVE-oc-VERTICAL_BAR |