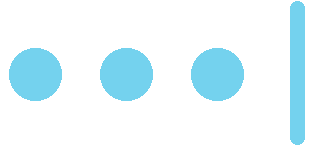 Add to browser.
Click Add extension above − it takes less than a minute to download!

Add to browser
Create Account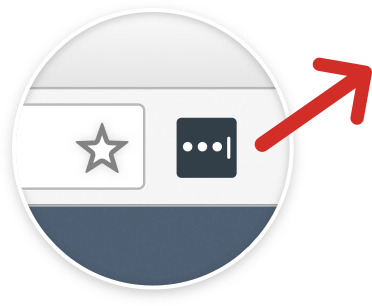 You're almost done.
Next, click the LastPass browser button above to create your account or log in.

Add to browser
Create Account
ONE MASTER PASSWORD
Stop remembering passwords!

Your LastPass master password is the only password you'll ever need.
VIEW SCREENCAST

AUTOMATIC FORM FILLING
Automatically fill forms!

Set up multiple 'profiles' and automatically fill your personal information into web forms accurately and safely.
VIEW SCREENCAST

ONE CLICK LOGIN
Stop typing in passwords!

Easily log into your websites seamlessly with a single click of your mouse button.
SECURE YOUR DATA
Protect against identity theft!

Your sensitive data is encrypted on your PC. Only your LastPass password can unlock your data and only YOU have it.
SYNCHRONIZE ACROSS BROWSERS
Using multiple browsers/computers?

Your data is securely synchronized across all devices giving you access to it anywhere at anytime.
STORE SECURE NOTES!
Store other types of data securely!

Your LastPass vault isn't limited to only securely storing usernames and passwords - ANY confidential text data can be placed in your vault for safe keeping.
VIEW SCREENCAST

SHARE WITH FRIENDS
Stop sending passwords by email!

Securely share logins with friends and let them share logins with you and never worry about sending sensitive login credential by email ever again.
IMPORT YOUR DATA
Use your existing data!

Easily Import existing passwords from Internet Explorer, Firefox, RoboForm, 1Password, KeePass, MyPasswordSafe, Password Agent, Password Safe, Sxipper, Passpack and TurboPasswords.
EXPORT YOUR DATA
Take control of your data!

Export your data to a text file or into Firefox's Password manager with a single click - even if you're not connected to the Internet.
BACKUP AND RESTORE
Never lose another password - ever!

An encrypted backup copy of your data is stored in your account at LastPass.com. Securely and seamlessly restore your passwords if you change computers.
GENERATE SECURE PASSWORDS
Make your passwords stronger!

Generate hack-proof passwords with a single click, knowing that you'll never have to remember them or type them in ever again.
VIEW SCREENCAST

UNIVERSAL ACCESS
Access your data anywhere!

Access and manage your data at home, work, or at an Internet Cafe online at LastPass.com.
ACCESS FROM USB KEYS
Backup and read from your USB key!

Securely backup your data to a USB key and use Firefox Portable or LastPass Pocket to use your data directly from the USB key.
SCREEN KEYBOARD
Protection from key loggers!

Enter your password using your mouse on a virtual screen keyboard to protect yourself from keyloggers and keysniffers or use One Time Passwords.
VIEW SCREENCAST

ONE TIME PASSWORDS
Protection from key loggers!

Access your LastPass vault using one time passwords when using untrusted computers or networks and never worry about revealing your actual LastPass master password.
VIEW SCREENCAST

IDENTITIES
Limit access into your account!

Use Identities to control which sites you can access. For example, create a work identity that does not contain any of your personal accounts.
PHISHING PROTECTION
Protection against phishing attacks!

Automatically protect yourself from revealing your login credentials to phishing websites. LastPass will not fill your login credentials on any phishing websites.
IDENTIFY WEAK PASSWORDS
Bulletproof your online life!

Run the LastPass Security Challenge to analyze your passwords for weaknesses and learn how you can maximize protection against identity theft.